Long Ride Ahead? 
Have you ever wanted a Cruise Control on your bike helping on long straight roads?
Motorcycle Throttle Calipers is the perfect solution for cruising enthusiasts who want to take full advantage of cruise control comfort without spending a fortune on electronics.
Give Your Hand a Break
When engaged, the Motorcycle Throttle Calipersholds your throttle in place so you can adjust your equipment, stretch and shake your hand to get some blood flowing 
and
reduce soreness 
and
 wrist pain. 
 Safe To Use
Step 1.  Wrap the provided silicon ring around your throttle 
Step 2. Clamp the provided alloy device onto the throttle using the screw
Step 3. While cruising, choose your desired speed then push ThrotLock all the way forward to the brake lever. That's it, relax your hand
Note: To decrease your speed, simply close your throttle then pull on your brake lever. 
Fits Any Bike
Designed for every bike, grip, and lever
combination while allowing you to have
full
control while cruising.
Light & Durable
High-Quality Aluminum Alloy (6061-T6) with
a matte finish makes Motorcycle Throttle Calipers almost unnoticeable on your bike.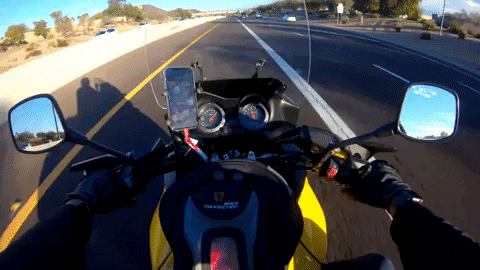 Packet Includes
1x Motorcycle Throttle Calipers
1x Rubber Grip Band